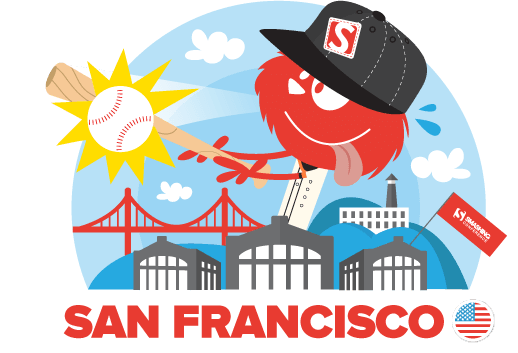 SmashingConf San Francisco is already over, and it was a blast. We thank you from the very bottom of our hearts for coming and creating such an exceptional atmosphere. And we'd be pleased if you'd be coming back next year! You can also continue the conversation in our SmashingConf Slack Channel. :-)
First slides from the conference:
---
Recordings of Day One:
---
Recordings of Day Two:
Interested in sponsoring?
We pour our heart and soul into creating a friendly, memorable and inspiring community event for everybody involved. We keep the ticket prices as affordable as possible, and we'd be happy to welcome dear sponsors to make the event smashing in every possible way. Please contact Cat and let's make it happen!
You can get all the latest updates about the event on this website, but why not let the news come to you? Feel free to subscribe to our mailing list, follow us on Twitter or search for the hashtag #smashingconf to stay updated. We won't spam you, and we'll make sure our tweets are worth your time.