Mark Boulton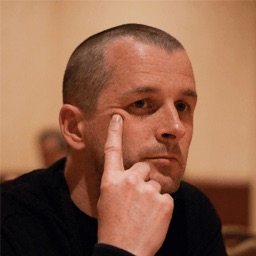 Mark is a typographic designer and a member of the International Society of Typographic Designers; author of Designing for the Web and Web Standards Creativity; co-creator of Gridset; and was a founding partner of indie publisher, Five Simple Steps.
Mark is the Design Director at Monotype following the acquisition of his small design studio, Mark Boulton Design. Previously, Mark Boulton Design worked with global media companies such as ESPN and Al Jazeera; small brands with big stories like Hiut Denim; technology organisations such as Drupal and Alfresco; and home to the greatest scientific experiment on earth, CERN.
Living in Wales with his wife and two small children, Mark likes nothing more than riding up hills on his bike, trying to cook Japanese food, and consistently moaning about the design of bathroom taps.
Design Systems in Difficult Places
Gone are the days of knowing what our content is, where and when it's being displayed, and what our users might be doing at the time. We're all designing systems now. Modular bits and pieces designed to fit together flawlessly and responsively whenever the user needs it. Or are we happy designing in abstraction without getting our hands dirty with the real problems of web design: People problems, technology problems, content problems.
Mark has been working in large scale publishing design systems for a decade or so, and in this talk, he will walk through the challenging design systems he's been involved with.