Patty Toland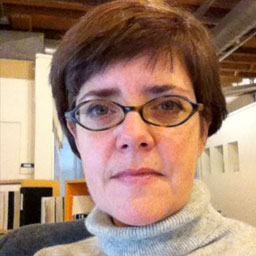 Patty cares about designing quality responsive websites with performance in mind. She works as a partner at Filament Group and has more than fifteen years consulting experience with corporate and institutional clients, with a focus on communicating complex messages across a range of media.
Patty's expertise lies in developing robust information and communication strategies, including branding, constituent analysis, information architecture and system design, and writing. Prior to founding Filament Group, Patty worked at ZEFER Corp., US Peace Corps, Kohn Cruikshank Inc. and Harvard Business School.
What we talk about when we talk about web performance
As the numbers of people who access the internet continually grow, and the devices they use diversify, one thing is clear: speed and performance are a top priority.
Despite this, the average web page size has more than tripled in the past 5 years, and many web techniques, platforms, tools and practices don't seem to champion performance, or consider its implications. One of the biggest challenges, especially in the early days of mobile and responsive, was simply the absence of good information to build awareness about performance impacts.
Luckily, our conversations about performance-related choices are getting better-informed: in the past few years especially, compelling tools and data are being shared that help us measure, track and understand the real state of performance and how it affects our audiences; and techniques are emerging to help make insightful and responsible design and coding choices.