Psychology for UX and Product Design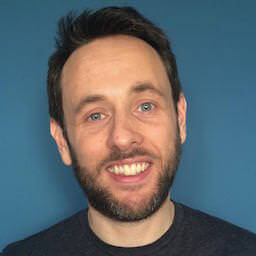 Full-day workshop • June 28th
This workshop will provide you with a practical, hands-on way to understand how the human brain works and apply that knowledge to User Experience and product design. Learn the psychological principles behind how our brain makes sense of the world and apply that to product and user interface design.
What you'll learn
Through a series of fun, practical exercises you'll learn:
Psychology and interaction design. How to evaluate and design interactions such as search, navigation and eCommerce using psychology
Psychology and user experience. How humans build models of the world and how to build your product around those models.
Evaluating, improving and innovating digital products based on psychology.
Psychology and the dark arts. Persuasive design, cognitive biases and other brain hacks. Do they really work? We'll look how to apply them in practise, the ethics involved.
Mapping and designing the details using a psychological approach
Loads of little psychology tidbits that will improve a design and make you a bettּer designer
After the workshop you'll be able to:
Design products, apps and websites that match how people think and behave
Find, understand, evaluate and apply psychology theory to digital product design
Make better, informed design decisions and advocate to the wider team using psychology theory
Come to the workshop and you'll able to put psychology into practice as soon as you get back to the office.
---
Time & Location
This full-day workshop will be hosted at the Ivey Tangerine Leadership Centre and will take place after the two days of Smashing Conference. The workshop will be running from 9:30am to 5:30pm on Thursday, June 28th.
Schedule for Thursday, June 28th
9:00 – Doors open, Registration
9:30 – Introduction & Kick-off
11:00 – Coffee Break
13:00 – Lunch
14:00 – Afternoon Session
15:30 – Coffee Break
17:30 – The End, Networking
Save $100 when signing up for the conference and a workshop!
On the Web

On Twitter

Workshop includes

Snacks and drinks during the whole day
Tea and coffee
Lunch
Paper and pen/pencil