The CSS & SVG Power Combo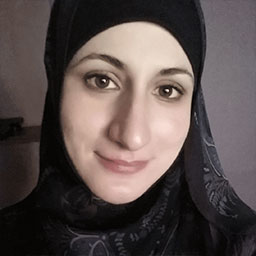 Full-day workshop • June 25th
The workshop with the strongest punch of creativity. The CSS+SVG Power Combo is where you(r team) will learn about the latest, cutting-edge CSS and SVG techniques to create creative crisp and beautiful interfaces, including:
We will also be looking at all and any existing browser inconsistencies as well as performance considerations to keep in mind. And there will be lots of exercises (it's called a workshop for a reason) and practical examples that can be taken and directly applied in real life projects.
You'll learn how to:
Creating and implementing SVG icon systems and styling them with CSS Variables.
Cropping and scaling images using CSS, as well as using SVG. (Special focus on the SVG viewBox and preserveAspectRatio attributes and understanding how they work is included.)
Styling and manipulating images and applying creative effects to images using CSS and SVG filters and blend modes.
Creating non-rectangular layouts and components using clipping and masking in CSS and SVG.
Taking user interactions to the next level by leveraging the flexibility and possibilities of SVG shapes in conjunction with CSS animations.
Attendees will be challenged with a series of creative exercises, implying all the above techniques to solve real-world design challenges — satisfaction guaranteed!
Whom is it for
Designers and front-end developers with at least basic knowledge of CSS and SVG. Please bring your laptop to the workshop.
---
Time & Location
This full-day workshop will be hosted at the Ivey Tangerine Leadership Centre and will take place before the two days of Smashing Conference. The workshop will be running from 9:30am to 5:30pm on Monday, June 25th.
Schedule for Monday, June 25th
9:00 – Doors open, Registration
9:30 – Introduction & Kick-off
11:00 – Coffee Break
13:00 – Lunch
14:00 – Afternoon Session
15:30 – Coffee Break
17:30 – The End, Networking
Save $100 when signing up for the conference and a workshop!
On the Web

On Twitter

Workshop includes

Snacks and drinks during the whole day
Tea and coffee
Lunch
Paper and pen/pencil