How To Convince Clients And Colleagues The Right Way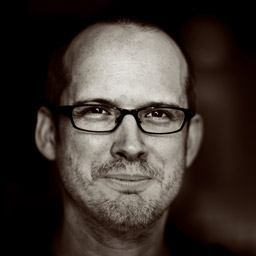 Full-day workshop • October 25th
This full-day workshop offers practical guidance on the most critical skills you need in your career; the ability to persuade. Persuade colleagues and clients to take a risk, to step out of their comfort zones and embrace change.
As digital professionals, we are working at the leading edge of innovation. That means a big part of our job is trying to persuade clients and colleagues to adopt something new. A new working approach, a new design aesthetic, a new technology platform. The list goes on.
But people don't like change. They don't readily embrace the new, and many fear it. Unfortunately, we cannot implement these things without their support. So what do we do?
This workshop isn't about tricking colleagues or clients. It isn't about learning the techniques of a manipulative salesman. It is about learning to work collaboratively with colleagues and customers to help educate them about digital best practice.
What you'll learn:
Better understand your clients and colleagues.
Utilise many of the fundamental techniques of persuasion.
Work with others in a way that puts you in control.
Educate colleagues and clients without patronising.
Resolve conflicts in a professional and advantageous manner.
Be able to better deal with problem people.
Avoid committee-based decision making.
Advance your agenda even when you lack authority.
Maintain project momentum and avoid getting bogged down in a debate.
This workshop will not just help you individually. It will benefit your entire company.
Whom is it for:
This workshop is for anyone who is frustrated in their attempts to implement digital best practice. You may be a designer, developer, content specialist or any one of many roles. You maybe a manager or a junior employee. It doesn't matter. This course will help anybody transform their working relationship with others.
The course is suited to people working in-house with colleagues or those at an agency dealing with clients. The principles Paul's teaches applies equally to both.
---
Time & Location
This full-day workshop will be hosted at the Microsoft Technology Center and will take place before the two days of Smashing Conference. The workshop will be running from 9:30am to 5:00pm on Thursday, October 25th.
Microsoft is the Workshop Sponsor for SmashingConf2018, hosting workshops in the and Microsoft Times Square facility. Note: Your workshop fee covers event costs and speaker payment – Microsoft does not receive any proceeds from your ticket fee.
Schedule for Thursday, October 25th
9:00 – Doors open, Registration
9:30 – Introduction & Kick-off
11:00 – Coffee Break
13:00 – Lunch
14:00 – Afternoon Session
15:30 – Coffee Break
17:00 – The End, Networking
Save $100 when signing up for the conference and a workshop!
On the Web

On Twitter

Workshop includes

Snacks and drinks
Tea and coffee
Lunch
Paper and pen/pencil