Building Performant Websites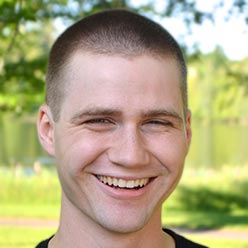 Full-day workshop • October 25th
Performance is a critical consideration for online experiences. We don't stand still on the web. We click links, we expand menus, we move from page to page — we are constantly having our experiences shaped by how quickly each of these interactions takes place.
In this full-day workshop, we'll explore the techniques and tools you need to begin building better performing sites right away.
In this workshop, you'll learn:
How to sell performance to your boss and clients.
How to identify performance bottlenecks in your sites and applications.
The steps the browser goes through to display a page on your screen.
What the critical rendering path is and how to optimize for it.
What new technologies like HTTP/2 bring to the table.
Common performance pitfalls that people run into and how to avoid them.
Who is it for?
This workshop is for any front-end developers or designers who want to start building better performing sites. As long as you're at least familar with the basics of HTML and CSS, you'll feel right at home.
What hardware/software do you need?
To get the most out of the workshop, we recommend you bring a laptop prepared with your favorite text editor and browser.
Time & Location
This full-day workshop will be hosted at the Microsoft Technology Center and will take place before the two days of Smashing Conference. The workshop will be running from 9:30am to 5:00pm on Thursday, October 25th.
Microsoft is the Workshop Sponsor for SmashingConf2018, hosting workshops in the and Microsoft Times Square facility. Note: Your workshop fee covers event costs and speaker payment – Microsoft does not receive any proceeds from your ticket fee.
Schedule for Thursday, October 25th
9:00 – Doors open, Registration
9:30 – Introduction & Kick-off
11:00 – Coffee Break
13:00 – Lunch
14:00 – Afternoon Session
15:30 – Coffee Break
17:00 – The End, Networking
Save $100 when signing up for the conference and a workshop!
On the Web

On Twitter

Workshop includes

Snacks and drinks
Tea and coffee
Lunch
Paper and pen/pencil