Chiara Aliotta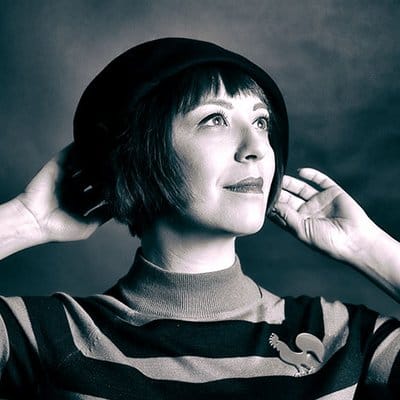 Chiara is an Italian award-winning designer with many years of experience as an art director and brand consultant. Chiara has worked with brands like Joomla, NH Hotels, Osram, and many others.
She has also directed the overall artistic look and feel of different tech companies and not-for-profit organisations around the world, ensuring that their communication followed the established vision and mission.
When she is not busy designing innovative products for her clients, you can find her capturing typography in the city with her camera, or spending her free time at home with a book, snuggling with her cat, Kissa.
The Shape of Thoughts
When the heart meets the mind.
Beautiful ideas often end up compromised by a low budget, unrealistic deadlines, or technical issues. We designers pound against a wall of people telling us our solution is unrealistic and unachievable, so we eventually give in only to see the same solution appear months later from elsewhere, and we berate ourselves for our lack of persistence. Yes, great design should solve a problem. It should be tested, practical, affordable, and relevant to the people we are designing for. But there is another side of the design as well.
In this session, we'll explore practical techniques and strategies to involve clients in the design process and make them fall in love with your ideas as well. Not through deceiving tricks or shady practices: through idea-driven and client-focused process that integrates client feedback into the design workflow.