Michael Flarup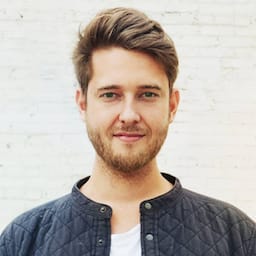 Michael is a Danish designer & entrepreneur. He runs entertainment studio Northplay, Pixelresort and design resource platform Apply Pixels. He's got a treasure-trove of experience creating his own companies, leading teams of developers and designers and working on countless of succesful products, games and services.
Designing for Augmented Reality
We thought we could port our existing game to an AR experience. We couldn't. Here's what happened and everything we learned.
In this talk I'll take the audience through the journey we went on creating our first AR-only experience. Our game Conduct AR! I'll talk about how many of the assumptions we had going in turned out to be wrong and how we worked to change them in a race to launch alongside ARkit.
You'll Learn
What makes AR Special (hint: it's not what people think)
What the biggest challenges are for AR apps and games
What you need to consider when doing UI in AR
What AR enables us to do right now, and what it doesn't (but might in the future)
It'll be an explosive, entertaining and visual journey into one of the most exciting frontiers in technology today.