Eva-Lotta Lamm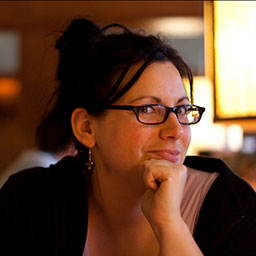 Eva-Lotta is a User Experience Designer and Illustrator. She grew up in Germany, worked in Paris and London for a few years before packing up her backpack and go travelling the world for 15 months. She has over 12 years of experience working on digital products as an in-house designer for Google, Skype, and Yahoo! as well as freelancing and consulting for various agencies and her own clients.
Besides her daytime mission of making the web a more understandable, usable and delightful place, she regularly takes sketchnotes at all sorts of talks and conferences and has self-published her notes in several books.
Eva-Lotta also teaches sketching and is interested in exploring the area of Visual Improvisation – looking at the parallels between sketching and improvisation to explore how some of the principles from her regular theatre improvisation practice can be used to inspire visual work.
You can sketch. (You might just not know it yet.)
Sketching is a great tool for designers (well, actually for anyone who needs to think about complex problems and communicate with others) to have in their skill set. It's fast, efficient and everybody can do it. Everybody? Yes, everybody… even you.
In this hands-on session, Eva-Lotta will show you some basic techniques to start sketching your ideas. You'll get some hands-on practice on how to sketch simple pictures to inject into your everyday notes and work. She'll show examples of how easy-to-do sketches can help make your thoughts clearer, your notes more structured and your communication more engaging.
You are invited to sketch along, learn-by-doing right in the session and walk away with a neat little visual vocabulary that you can use straight away in meetings, workshops or your secret notebook.
If you think you are rubbish at sketching and want to get a fun kick-start to getting into using pen and paper (again), this session will be just right for you.
Get your pens ready!